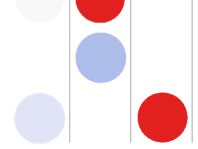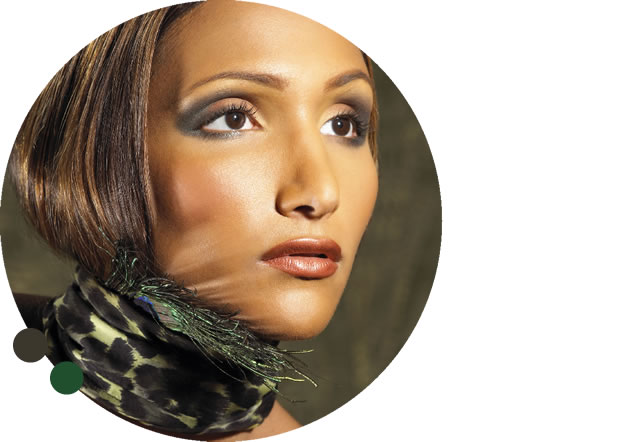 Eyes

Apply 'Kiwi' liberally on upper lid into crease. Apply ''Bayou' in crease & outer corner of lid.

Line under eye also with 'Bayou'. Apply 'Gold; on brow bone.

Apply 'Black' liquid liner;

Apply mascara.

Cheeks

Apply 'Pumpkin' on darker complexions; 'Fawn' on lighter complexions. Apply on high point of cheek bone.

Lips

Use 'Braisin' Lip liner.  Apply

'Copper Ice lipstick or...Fill  in with 'Copper'  or 'Grace' gloss

A rich, sultury palette offering seductive yet playful options for the smoky eye look or use the colors separately to suit your style!